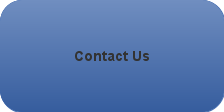 DELIVERY

I can fly your puppy straight to your arms

Can fly to your airport and hand deliver

My airfare return trip plus puppy air fare.

The puppy will fly under my seat

Will need Medical Certifiate for flight.

The best way to get your puppy.

Or I have a Motorhome and can deliver.

No stress

call Barb for pricing 251-300-9534

May 31st, 2020

Born April 1st, 2020

​MORKIES 

Yorkie/Maltese

ALL SOLD

See below for photos, videos and prices

OLIVER MALE MALTESE

5 LBS.

DADDY

SUZIE FEMALE YORKIE

6.5 LBS.

MOMMY

DOLLY MORKIE FEMALE

​Born April 1st, 2020

SOLD

FRECKLES MORKIE FEMALE

​Born April 1st, 2020

SOLD

LIZZIE MORKIE FEMALE

​Born April 1st, 2020

SOLD

GINGER MORKIE FEMALE

​Born April 1st, 2020

SOLD

SPOT MORKIE MALE

​Born April 1st, 2020

SOLD